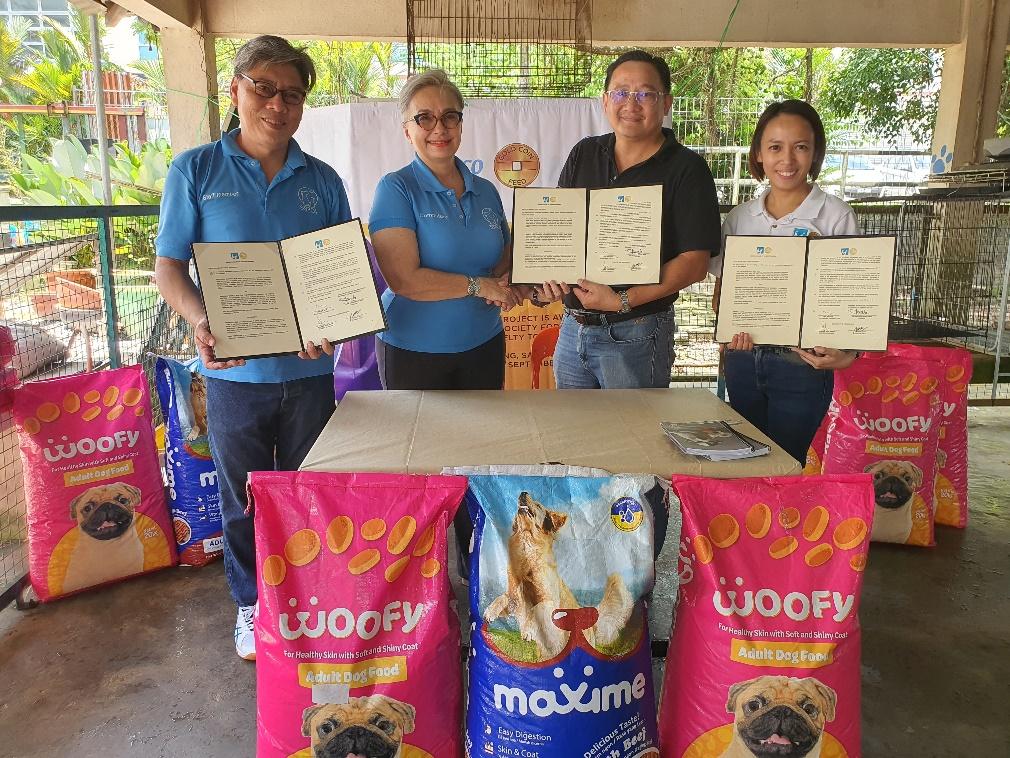 Gold Coin Malaysia supports rescue animals through Pet Life Matters
Gold Coin Sarawak (Gold Coin) supports rescue animals through a partnership with the Sarawak Society for the Prevention of Cruelty to Animals (SSPCA). Their collaboration was formalized through a Memorandum of Understanding (MOU) signing last September 23, 2022, at the SSPCA Shelter in Kuching, Sarawak, Malaysia.
"Gold Coin gives utter importance to the welfare of animals. Through our pet food brands, Maxime and Woofy, we want to be the Partner in Pethood even for rescue animals because they're the ones who need extra special care and nourishment," said Mr. Ting Sie Gain, Gold Coin Sarawak Assistant Vice President of Operations.
Dubbed "Pet Life Matters" the initiative aims to provide food for the rescued animals and help repair several areas in the Sarawak shelter. During the signing event, representatives from Gold Coin turned over 104 20kg bags of Woofy dog food and Maxime dog and cat food.
Gold Coin donates bags of Woofy and Maxime pet food to the SSPCA Animal shelter.
Datin Dona Drury-Wee, President of SSPCA, extends her gratitude to Gold Coin as the shelter was experiencing a shortage of pet food before the event happened.
"Gold Coin is going to help us refurbish our roof at puppy zone and also hand over a truck by the end of this year. We were surprised when they brought packs of kibbles for our resident [animals] this afternoon. Thank you so much Gold Coin Sarawak, for pampering our residents," Drury-Wee said.
Gold Coin and SSPCA's partnership targets to refurbish the run-down roofing in the animal shelter by yearend. Gold Coin will also be donating a truck van which will be used for mobile services of the shelter, including neutering services, rabies vaccination, and transportation of sick animals to the veterinary clinic.