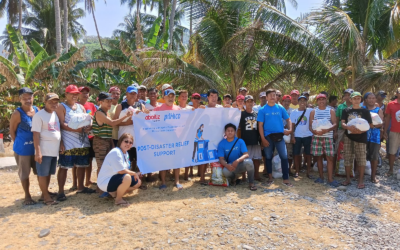 With its strong commitment to Advancing Business and Communities, Pilmico Foods Corporation, through its Corporate Social Responsibility (CSR) team and Aboitiz Foundation Inc., reached out to families severely affected by the recent oil spill in the Municipality of...
read more
SEE ALL CORPORATE STORIES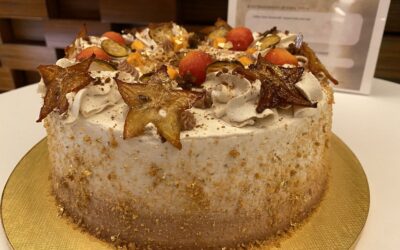 Chef Ritz Michael Cornel (left) and Chef Christopher Colarte (right) of Pilmico Flour receives 2nd place in U.S. Wheat Associates' Cake Contest last November 18, 2022. Pilmico Foods Corporation garnered 2nd place in U.S. Wheat Associates' Cake contest held last...
read more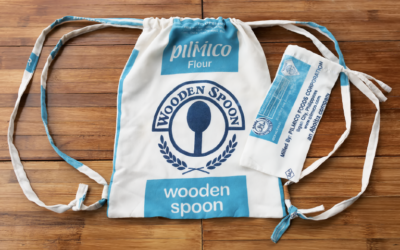 Pilmico Foods Corporation (Pilmico) has been in the flour manufacturing industry for 60 years. Aside from its high-grade quality flour, Pilmico is also known for its brightly colored flour sacks made with katcha, which helps maintain the quality of the products....
read more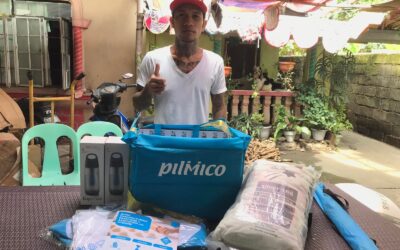 Members of Pilmico met with viral lumpia wrapper marker Rey "Rex" Gabutero in San Quintin, Pangasinan. With the right content and on the right platform, anyone – even ordinary people can become an internet sensation and gain millions of views overnight. Such a...
read more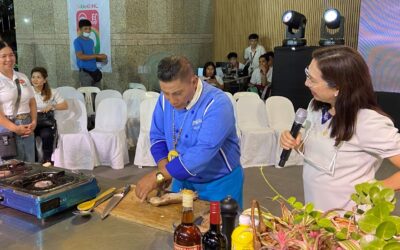 TARLAC CITY — Pilmico Animal Nutrition Corporation's (Pilmico) rabbit feeds, Kunemax, joined Tarlac City Charter's 25th Anniversary celebration through their rabbit cook fest. Last April 19, 2023, Kunemax partnered with Tarlac City as it held its first-ever rabbit...
read more
Municipality of Carmen, DAVAO DEL NORTE — Pilmico and Gold Coin Group (Pilmico), the food and agribusiness subsidiary of the Aboitiz Group, recently turned over specialty equipment to the Carmen Municipal Slaughterhouse to benefit rabbit raisers in their community....
read more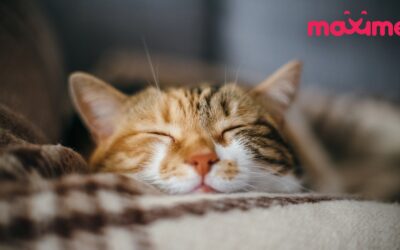 Picture this: you're already tucked in for the night — your catto snuggled warmly against your feet — when suddenly, you feel movement. The next thing you know, your cat has already hopped off the bed and has resorted to running around the room, suddenly finding...
read more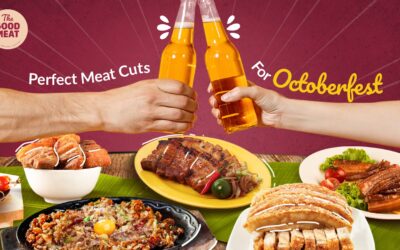 Are you ready for the most authentic and grandest beer festival in the Philippines? Octoberfest indulges us with overflowing beers, colorful events, mouthwatering food, and musical excitement. From sunset to sundown, bands play pop, rock, folk, and punk while...
read more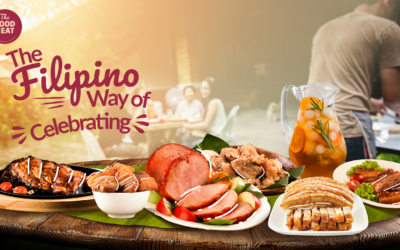 Filipinos love celebrating occasions from the smallest to the largest of reasons. From anniversaries and graduations to holidays and fiestas, Filipino families ensure that tables are filled with a delicious and abundant variety of hearty dishes, fresh fruits, and...
read more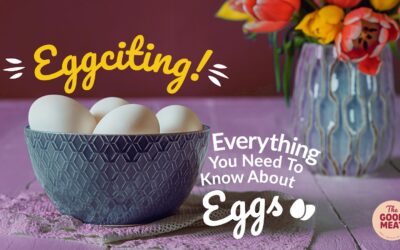 Eggs are a main staple in Pinoy meals. What is a Pinoy breakfast without eggs? A typical Pinoy breakfast is a Silog (sinangag at itlog) meal, which is not only prepared in households but also offered in restaurants and specific silog-type kiosks. Even our...
read more