Students from Primary and Middle schools in Zhangzhou, Guangdong, and Dongguan, China receive equipment and financial aid from Gold Coin. Gold Coin has multiple facilities spread across the southern region of China. Though they may be in different cities, they share...
SEE ALL CORPORATE STORIES
Chef Ritz Michael Cornel (left) and Chef Christopher Colarte (right) of Pilmico Flour receives 2nd place in U.S. Wheat Associates' Cake Contest last November 18, 2022.  Pilmico Foods Corporation garnered 2nd place in U.S. Wheat Associates' Cake contest held last...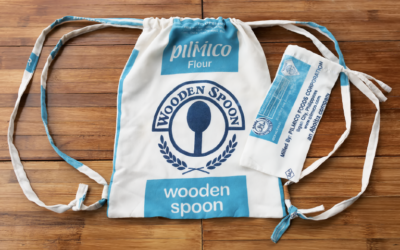 Pilmico Foods Corporation (Pilmico) has been in the flour manufacturing industry for 60 years. Aside from its high-grade quality flour, Pilmico is also known for its brightly colored flour sacks made with katcha, which helps maintain the quality of the products....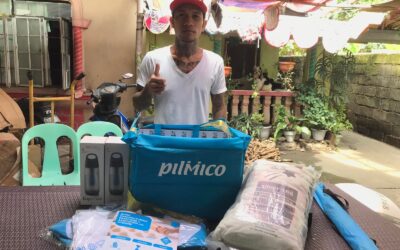 Members of Pilmico met with viral lumpia wrapper marker Rey "Rex" Gabutero in San Quintin, Pangasinan. With the right content and on the right platform, anyone – even ordinary people can become an internet sensation and gain millions of views overnight. Such a...
As March marks International Women's Month, we celebrate the female Panadheroes who continue to rise amidst the challenges of the pandemic. One of them is Chef Bam of Custom Cakes by Bam who showed resilience during the pandemic and is bouncing back through the new...
What started as a poultry farm for the Camono-an Agrarian Reform Community Farmers Association (CARCFA) has turned into an even larger and sustainable livelihood for them. In a recent interview with MCO News TV, a local news outlet in Eastern Visayas, they shared...
Restaurant-style churros at home? Why not! Craft this popular Spanish dessert right at home with our Wooden Spoon 1kg All-Purpose Flour and farm fresh eggs from Pilmico Farms. INGREDIENTS: 280g Water 112.5g (½ bar) Butter, Unsalted 30g White Sugar 3g Iodized Salt 200g...
Show your "loaf" for baking this Love Month! Try out our Choco Chip Banana Loaf recipe right at home with the Wooden Spoon All Purpose Flour 1KG pack! INGREDIENTS: 250g Wooden Spoon All-Purpose Flour 5g Baking Powder 3g Baking Soda 3g Salt 4g Cinnamon Powder 180g...
It's been a year of craving... Do you know how to bake your own Ube Cheese Pan de Sal at home? Here's how! INGREDIENTS: 400g Sun Moon Star Bread Flour 6g Instant Yeast 4g Salt 80g Sugar 20g Full Cream Powdered Milk 80g Ube Powder 240g Water 40g Butter/Margarine...
​​How do strong hands make the softest bread? We'll show you! Here's a flexible panaderia classic recipe, perfect for breakfast, merienda, or dessert! #ProudToBePanadHero INGREDIENTS: 100g, Sun Moon Star Hard Wheat Flour 60g, Wooden Spoon Cake Flour 4g, Instant Yeast...
Start your mornings right with an all-time panaderia favorite: Pan De Sal! Baked proudly by our hardworking PanadHeroes across the nation! #ProudToBePanadHero #BringingComfortThroughFood INGREDIENTS: 1000g, Kutitap Hard Wheat Flour 10g, Instant Yeast 15g, Salt 188g,...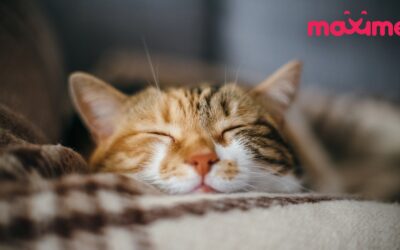 Picture this: you're already tucked in for the night — your catto snuggled warmly against your feet — when suddenly, you feel movement. The next thing you know, your cat has already hopped off the bed and has resorted to running around the room, suddenly finding...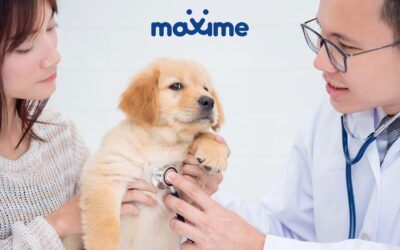 Taking care of a new pet is an infinitely rewarding experience as much as it is a challenging one. To ensure that you'd live the best life together with your new floof baby, you'd want to establish a healthy lifestyle for them right from the start. One of the...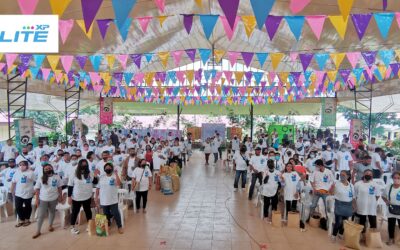 Pilmico introduces a new and improved formulation of premium hog feeds Elite XP to strengthen the growth, health, and reproduction of pigs. The food and agribusiness unit of the Aboitiz Group, Pilmico Animal Nutrition Corporation (Pilmico), introduces a new and...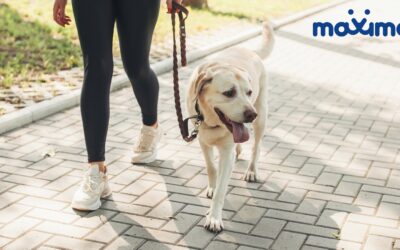 Walking your dog is an essential part of any dog paw-rent's routine. Aside from allowing your dog to get their much-needed exercise to stay active and healthy, it's also an enriching activity for your floof baby, as it helps them get fresh air and familiarize...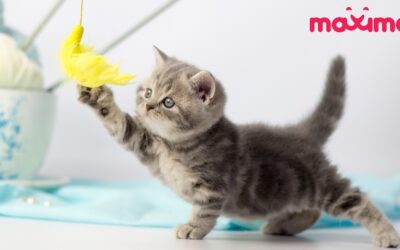 Cats are natural-born hunters, so it's a common belief that our domesticated feline friends need to roam outside to live a happy and healthy life. But did you know that the great outdoors can cause more problems than benefits for your cattos? In fact, studies show...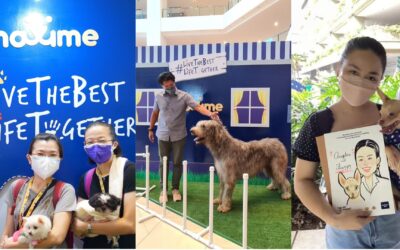 Maxime participates in Pet Summit Philippines 2022. Maxime together with Pilmico's other pet retail brands, Tommy and Woofy joined its first-ever Pet Summit Philippines Trade Show, one of the country's largest pet-related events, last May 21 and 22, 2022 in...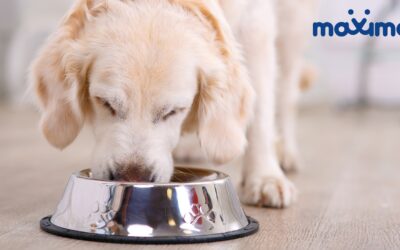 Thinking of changing the kind of food you feed your floof babies? Well, it won't be super easy, but it won't be as hard either. Changing your doggo's food is not something you can expect to happen overnight. Think of it this way: if you're not comfortable with...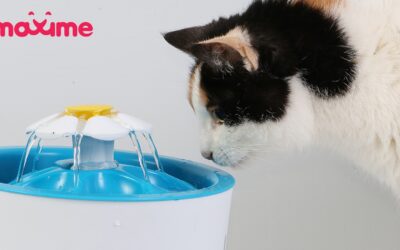 Most people say that having a pet nowadays is almost the same as giving birth to a human baby. As the paw-rents of these floof babies, we are tasked to make sure that they are receiving the best care possible, like having enough food packed with nutrients and clean...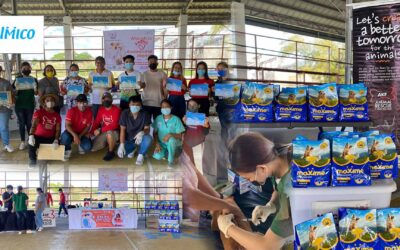 Animal Kingdom Foundation together with Pilmico, Maxime, and other partner organizations held a free vaccination drive in Brgy. Sto Rosario, Capas, Tarlac last March 25, 2022 The month of March is being observed as Rabies Awareness month, as declared in...
For many, summertime means heading to the beach to have fun under the sun but for us paw-rents, this is a time for taking extra precautions to ensure that our furry friends stay comfortable and cool this season. Luckily, we at Maxime have gathered expert tips to...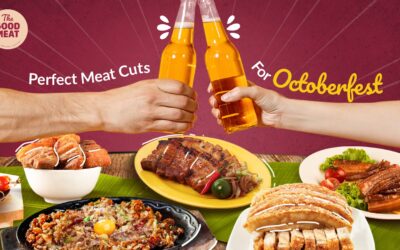 Are you ready for the most authentic and grandest beer festival in the Philippines? Octoberfest indulges us with overflowing beers, colorful events, mouthwatering food, and musical excitement. From sunset to sundown, bands play pop, rock, folk, and punk while...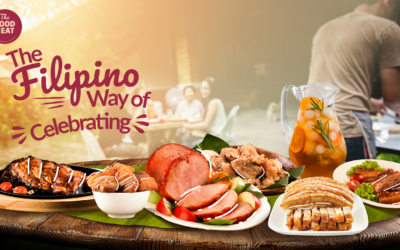 Filipinos love celebrating occasions from the smallest to the largest of reasons. From anniversaries and graduations to holidays and fiestas, Filipino families ensure that tables are filled with a delicious and abundant variety of hearty dishes, fresh fruits, and...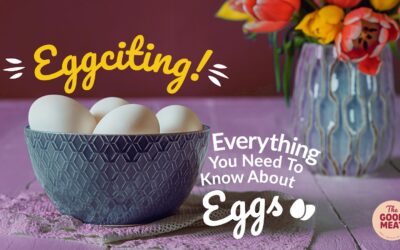 Eggs are a main staple in Pinoy meals. What is a Pinoy breakfast without eggs? A typical Pinoy breakfast is a Silog (sinangag at itlog) meal, which is not only prepared in households but also offered in restaurants and specific silog-type kiosks. Even our...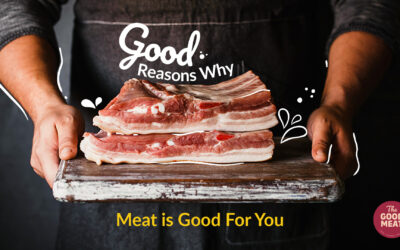 Everybody wants to be healthy. The famous "health is wealth" adage is more meaningful now than ever. Nutrition is the foundation of health, and we will never be healthy if we receive poor nutrition. To most of us, nutrition is equivalent to the food we consume....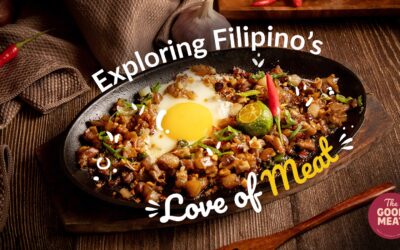 It is not a secret that we Pinoys love our meat. Most, if not all, restaurants in our country offer a variety of pork dishes. Some of the favorite pork dishes of Pinoys are Lechon, Sisig, and Pork Barbeque. Let's take a deeper look at why meat is so loved by...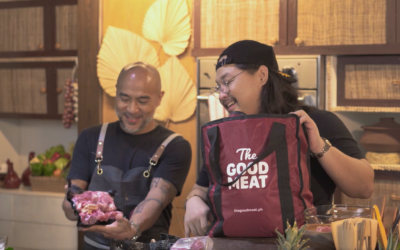 The Good Meat launches online series called The Heritage Series which stars two celebrity chefs, Chef JP Anglo of Sarsa and Ninong Ry (Ryan Reyes), to cook up Filipino Heritage Dishes with a spin of their own while using The Good Meat's Fresh Pork Cuts and...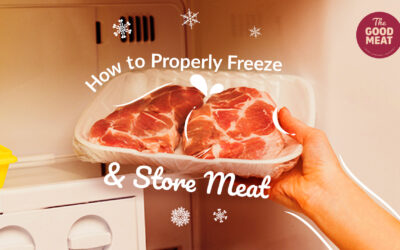 Meat will always be part of every Filipino's family meal. To ensure our family and loved ones get the best meal on their plates, a reliable and good supplier of fresh produce, especially meats, must be your top priority. Fresh meats can be bought from the...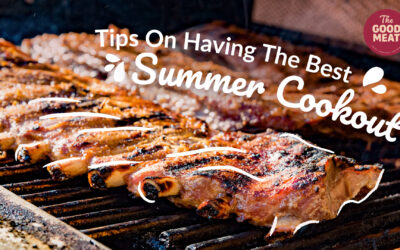 Summer is finally here! We Filipinos beat the heat by hitting the beach or going on a summer outing like having a picnic in a park or a place with a beautiful view. Summer is always an excellent opportunity to go out with your family and friends and bond over good...
Meal Preparation for the Whole Family Preparing and eating meals at home for the whole family creates a bonding opportunity. It ensures that each family member consumes healthy meals and that each dish is served with love– from meticulously choosing the meat down to...
Staying safe while keeping your food essentials complete is possible with The Good Meat. Make the safer choice and have premium quality meat and farm fresh eggs delivered to your doorstep. In the middle of a surge in Covid-19 cases, you and your family's safety is the...