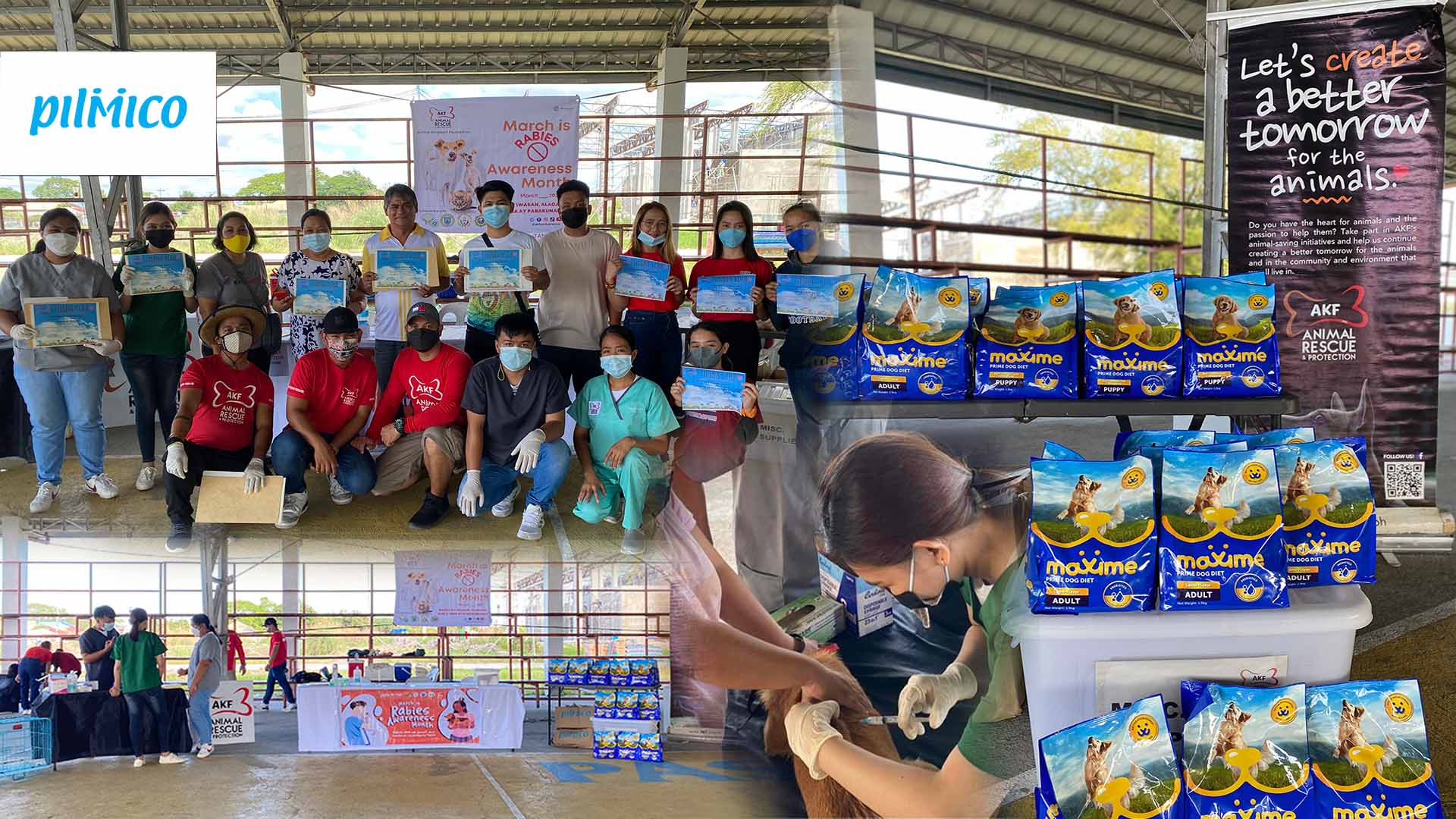 Pilmico and Animal Kingdom Foundation mark Rabies Awareness Month with free vaccination drive
Animal Kingdom Foundation together with Pilmico, Maxime, and other partner organizations held a free vaccination drive in Brgy. Sto Rosario, Capas, Tarlac last March 25, 2022
The month of March is being observed as Rabies Awareness month, as declared in Executive Order No. 84 series of 1999 to advocate the importance of animal vaccination with this year's theme "Rabies Free na Pusa't Aso, Kaligtasan ng Pamilyang Pilipino." In line with this, Animal Kingdom Foundation (AKF), Pilmico Foods Corporation (Pilmico) together with its premium pet food brand Maxime and other partner organizations conducted month-long activities in Capas, Tarlac. Their initiatives emphasized the significance of responsible pet ownership and implemented anti-rabies vaccination in several areas.
Animal Kingdom Foundation, Pilmico, Maxime, and other partner organizations held pet-related programs in March for Rabies Awareness Month
Last March 25, AKF conducted free seminars, pet registration, and pet vaccination in Brgy. Sto. Rosario, Capas, Tarlac. Maxime for its part, showed its support for the shelter's advocacies by donating 48 bags of Maxime products. Blessie Zarzuela, National Sales Manager of Maxime, believes that pet owners should ensure their pets are protected against viral diseases such as rabies. "Maxime is one with AKF's advocacy on spreading awareness on the importance of vaccination for our pets. As advocates of responsible pet ownership, we believe that the shelter's initiatives are good avenues to encourage pet owners to have their fur babies registered and vaccinated. And hopefully, more pets can be vaccinated in the future so that rabies will be prevented," she said.
A dog owner receives free Maxime dog food after his pet's vaccination
More than 300 pets including cats and dogs were vaccinated during the event while dog owners went home with free bags of Maxime dog food. Marty Tabug, Admin Officer and Field Investigator of AKF expressed his gratitude to Pilmico and Maxime for their all-out support. "Thank you Pilmico for your generosity! Thank you Maxime Dog Food for joining us in our activity," Tabug said.