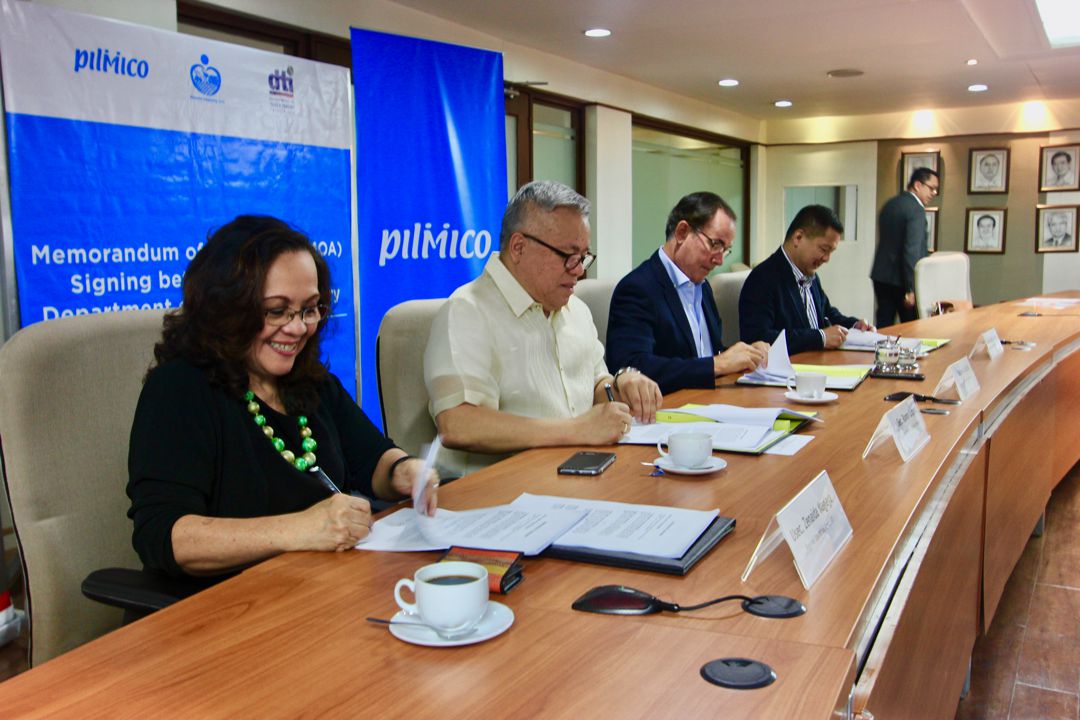 Pilmico and DTI ink partnership to promote sustainable entrepreneurship
Pilmico Foods Corporation, the food subsidiary of Aboitiz Equity Ventures Inc., has recently signed an agreement with the Department of Trade and Industry (DTI) in a joint effort to champion backyard farming and sustainable livelihoods in the country.
The partnership is anchored on Pilmico's flagship advocacy program, Mahalin Pagkaing Atin, a program that aims to promote sustainable livelihood through local produce and instill a "pride of product, pride of place" mindset for both farmers and local consumers.
On Friday, March 9, 2018, Pilmico CEO Sabin Aboitiz and DTI Secretary Ramon Lopez signed a Memorandum of Agreement (MoA) that establishes Pilmico as DTI's Industry Partner in the implementation of the Go Negosyo Act which aims to intensify the promotion of entrepreneurship in the country and further boost DTI's assistance to micro, small and medium enterprises (MSMEs).
Under the agreement, DTI will engage Pilmico in all of its Mahalin Pagkaing Atin events through provision & access to registered local entrepreneurs, workshops on how to start a business, and microfinancing.
Aboitiz acknowledged the importance of the agreement in its further push to promote sustainable entrepreneurship among backyard farmers. He said:
"The Aboitiz always believed in partnerships. We can get things done much faster and achieve more when we work together. By working with our partners, like the DTI, it's one way of giving back to our country and living out our purpose of advancing business and communities… Mahalin Pagkaing Atin beneficiaries can now level up their business game. They will get training and seminars on how to grow their businesses"
For his part, Lopez said the partnership is in line with the DTI's thrust of Trabaho, Negosyo, Kabuhayan or providing jobs, business, and livelihood opportunities to Filipinos. He said:
"With the support from the private sector, the program will empower people in rural areas or the countryside to engage in more business or negosyo opportunities in livestock."