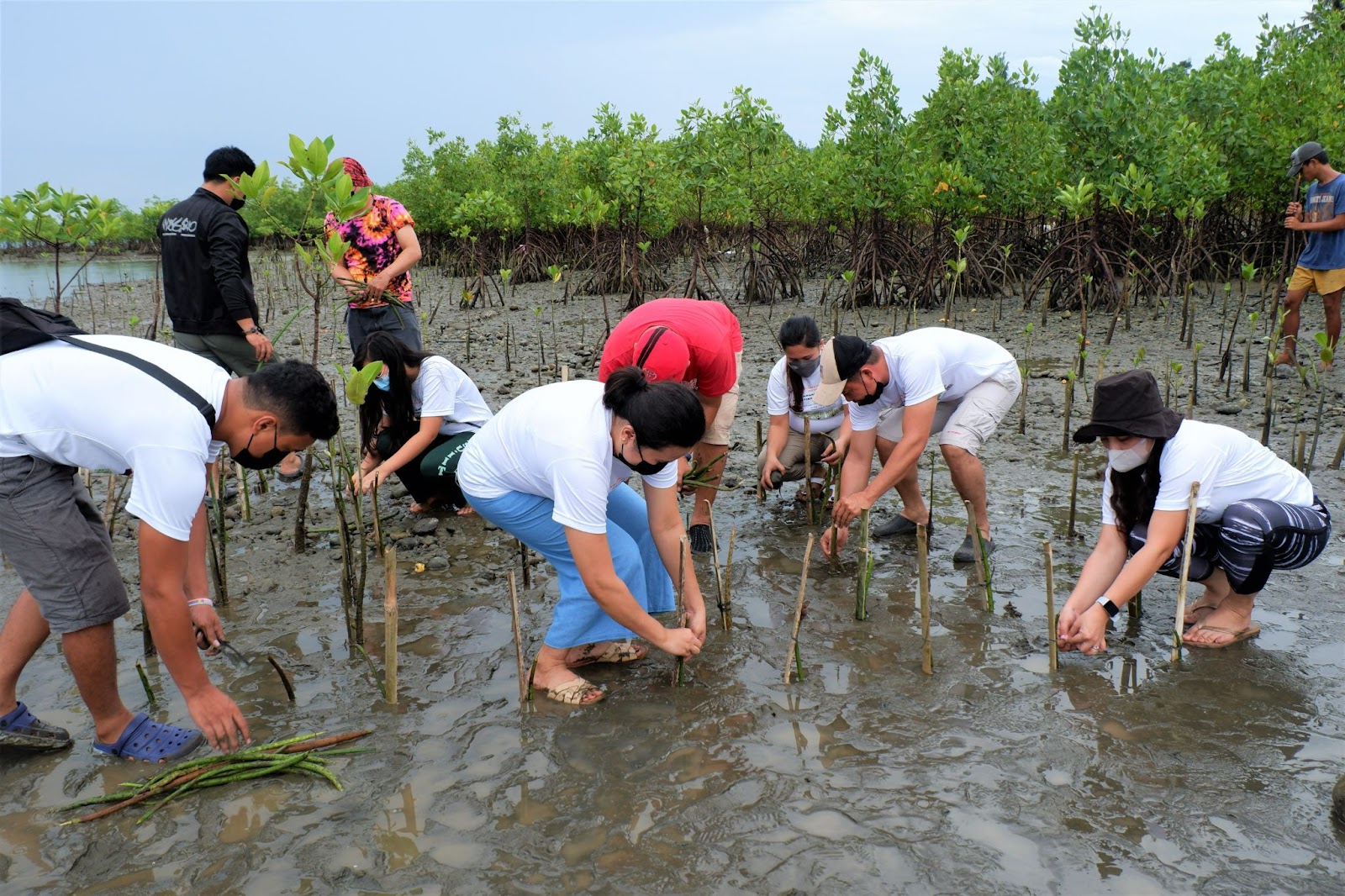 Pilmico holds month-long tree planting activities for World Environment Month and Arbor Day
Pilmico, the food and agribusiness subsidiary of the Aboitiz Group, holds a month-long tree planting initiative in observance of Philippine Arbor Day on June 25 and World Environment Month in June.
The company's different business units — Farms, Feeds, Tarlac Meatmasters (TMM), and Flour — held a series of tree planting activities from June 11-26, 2022, across various provinces in the country.
The first batch, attended by the Farms team, began on June 11 in Brgy. Buted, Talugtug, Nueva Ecija followed by the Feeds team on June 17 at Capas National Shrine in Tarlac. Lastly, the TMM team held the final leg on June 24 at Bamban, Tarlac. Meanwhile, the Flour team planted seedlings in their adopted mangrove in Bayug Island in Iligan City last June 26.
Team members plant tree seedlings in observance of World Environment Month and Arbor Day last June.
Through the assistance of the Municipal Environment and Natural Resources Office (MENRO), volunteers from Pilmico planted mahogany, molave, and cacao seedlings, among others. The team members' involvement did not just end during their respective tree planting date itself but followed through as they frequently visited their sites throughout the week to monitor the health and growth of their trees.
Around 140 volunteers from the different units of Pilmico planted over 1,500 trees in various cities across the Philippines.
Jielaine del Rosario, Pollution Control Officer of Pilmico, expressed her gratitude for the initiative. "Every tree we plant can help combat climate change. We're glad to take part in Pilmico's contribution to addressing environmental concerns relevant to our country. And so, it is also our commitment to plant and nurture these trees," she said.
Around 140 team members from the Farms, Feeds, Flour, and Tarlac Meatmasters divisions participated in the activity.
This activity is part of the A-park program, a nationwide reforestation initiative led by the Aboitiz Group, as one of their contributions to the growing global climate change problem. Furthermore, the initiative is supported by the Department of Environment and Natural Resources as part of the government's greening efforts.
"It was a great way to spend our Friday morning knowing that we're adding to the millions of trees aimed to be planted under the A-park program of the Aboitiz Group," said Josh Douglas, Assistant Technical Director of TMM.