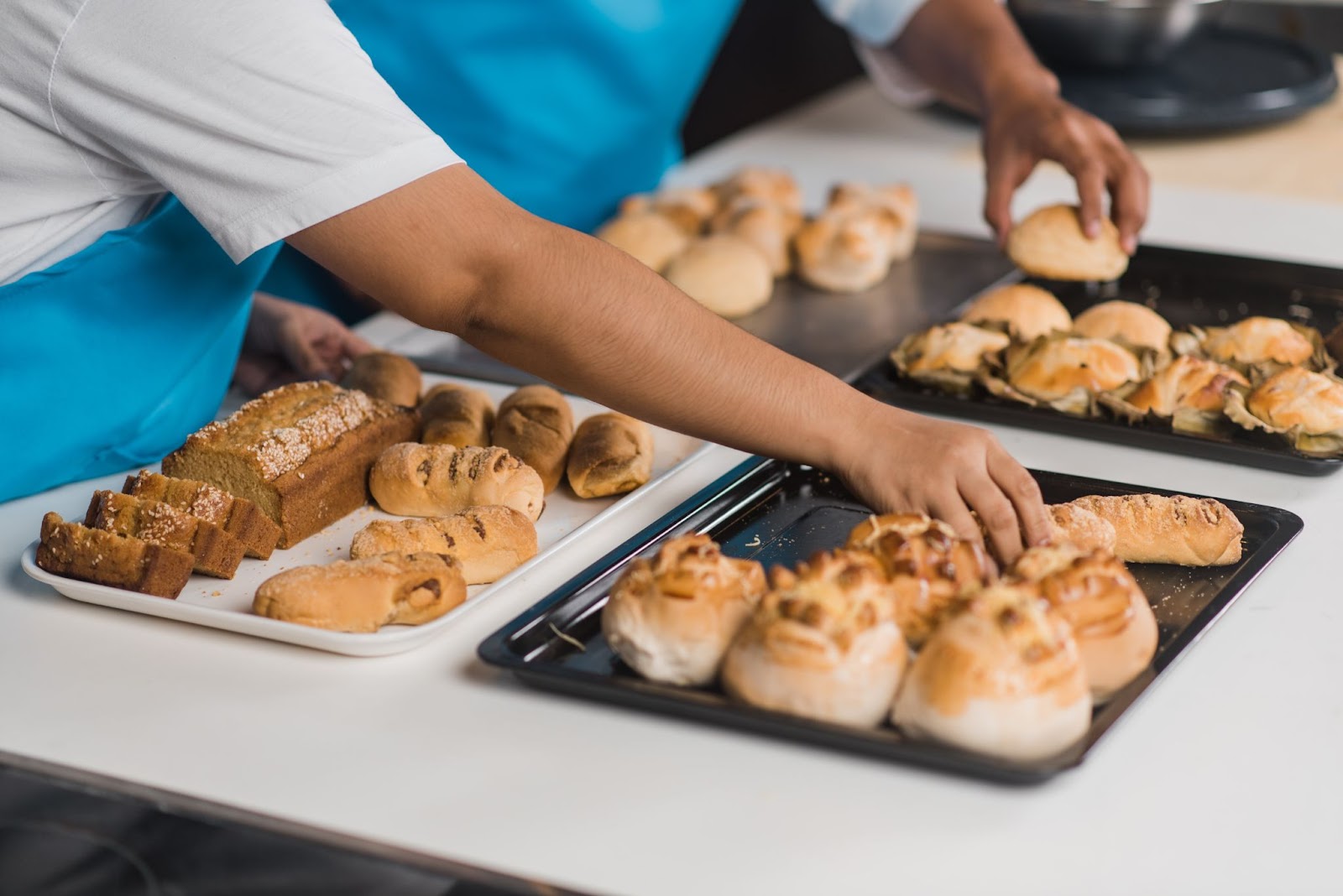 Pilmico on World Bread Day: Bread's transformative impact on communities
Every year on October 16th, the world celebrates "World Bread Day" to honor all kinds of bread around the world.
A dietary staple in people's lives for centuries, bread plays a much more significant role in the lives of those who bake bread as their primary source of livelihood. 
Pilmico has been a steadfast partner of bakers since 1962. From 2022 to 2023, they have distributed 108 bakery kits nationwide. In honor of "World Bread Day," Pilmico reflects on how it has helped change the lives of many through bread.
Feeding the Future
Pilmico's "Kutitap Feeding Program" was launched as a sustainable initiative to address malnutrition in public schools while supporting local bakeries. The program was made possible through the help of its partner bakeries, who went through technical training and received equipment from Pilmico. They provided bread to public schools within their communities.
The Kutitap Feeding Program started in Iligan City in 2015 and Tarlac in 2018; since then, the program has progressively evolved throughout the years. Due to the restrictions of the pandemic, it became into the "Kutitap Care Package," where students received baked goods and eggs through its partner bakery, Aguila Bakeshop.
Now, the program has also started incorporating meats in the meals served to the daycare students in Bamban, Tarlac. 
Aside from feeding students with nutritional bread, this initiative also bridged the success of some of our partner bakeries, such as C&G Bakery from Iligan City.
Nourishing Dreams
Marlon C. Gecale, owner of C&G Bakery, has devoted his life to baking — from when he was a teen who worked as a baker to an adult owning his bakery. In between, he worked as an OFW, and his passion for baking grew stronger, propelling him to have his own bakery. 
After buying an oven with his first salary, Marlon and his wife spent the next five years building their small bakery while he worked abroad. In 2017, they applied to become a bakery partner for Pilmico's "Kutitap Feeding Program."
They were determined to prove that their small bakery could fulfill the demands of the program despite their new and small bakery.
Marlon underwent a month-long training where he earned new technical skills in baking and new recipes, which he still uses in his bakery. Since then, their bakery has grown and has been a reliable partner of Pilmico in various programs, including the Iligan Community Pantry.
Today, C&G Bakery has expanded into three branches in Iligan City, Misamis Oriental, and Zamboanga del Sur.
Tinapay Ti Uno Program
Aside from Pilmico's own initiatives, they have also partnered with local government units such as the Department of Agrarian Reform (DAR) Tarlac for the "Tinapay Ti Uno" program in partnership with Technical Education and Skills Development Authority (TESDA), Department of Trade and Industry (DTI), and the Office of Congressman Jaime Cojuangco from the 1st District of Tarlac Province. 
This program aims to create healthy buns using locally sourced ingredients from Agrarian Reform Beneficiary Organizations (ARBOs) and provide them to public school students within the 1st district of Tarlac.
A total of eleven ARBOs participated in a bun and special bread competition where the winners will be responsible for the distribution of buns to the students. 
In the competition held last May 24, 2023, three ARBOs were hailed as the grand winners: Cabayaoasan Farmer Agriculture Cooperative from Paniqui, Tarlac, Bacabac Farmers Producers Cooperative from Brgy. Bacabac, Camiling, Tarlac, and Sinulatan 1st Agriculture Cooperative from Brgy. Sinulatan 1st, Camiling, Tarlac.
Each winner received a bakery livelihood package, which included an oven, stainless steel table, bread rack, bread showcase, proofer with cover, spiral mixer, and 10 Pilmico flour sacks. In addition to the equipment, they will receive technical assistance and bakery management training from Pilmico as they set up their bakery business. 
During the winners' onsite bakery training in Camiling, Tarlac, last October 3, it was revealed that two out of three ARBOs have already opened their bakeries within their communities.
In celebration of "World Bread Day," Pilmico emphasizes its unwavering commitment to providing high-quality flour that helps create nutritional bread products. "We believe in the transformative power a simple loaf of bread can bring to people's lives, especially those who rely on it as their main source of livelihood.
Pilmico is dedicated to delivering the finest flour for the community's bread-making needs," said Ma. Katrina Bayog, Pilmico Corporate Social Responsibility Manager.