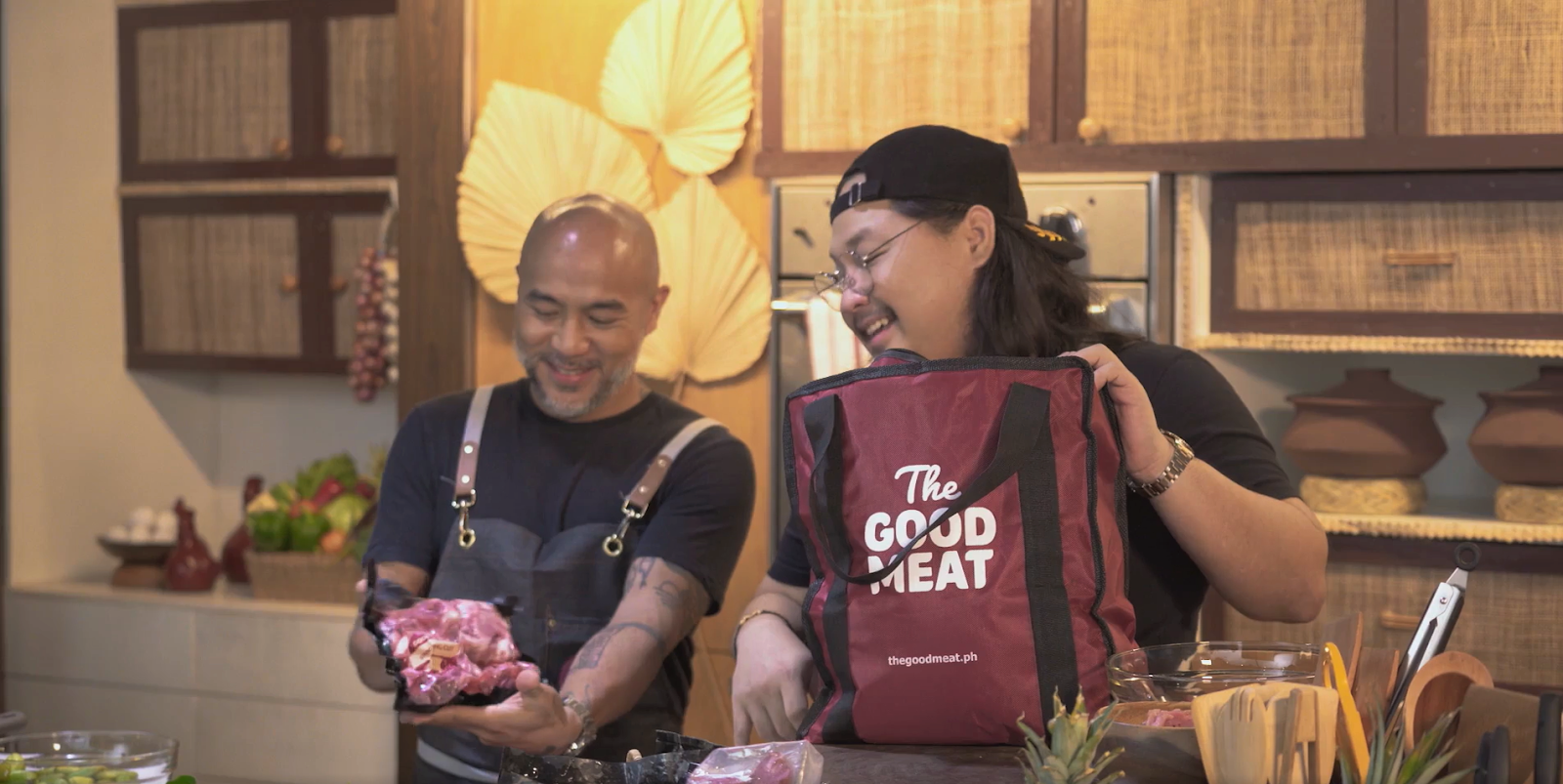 Celebrity chefs explore Filipino food classics in The Good Meat's Heritage Series
The Good Meat launches online series called The Heritage Series which stars two celebrity chefs, Chef JP Anglo of Sarsa and Ninong Ry (Ryan Reyes), to cook up Filipino Heritage Dishes with a spin of their own while using The Good Meat's Fresh Pork Cuts and Ready-to-Cook Meats.
This four-part series features different Filipino food themes per episode. Each 30-minute episode showcases the chefs' expertise and knowledge of Filipino cooking and heritage with a side of classic Pinoy jokes.
As more and more people recreate these classic dishes based on their preferences and trying out different ingredients, Filipino cuisine has transformed throughout the years. But at the end of the day, it all goes back to the classic version of these Heritage Filipino recipes everyone loves.
Sinigang na Ube at Mangga. Ninong Ry puts his own spin on the classic Sinigang dish.
The first episode features one of the Filipino favorites – sinigang, cooked with various concoctions. Chef JP and Ninong Ry tried out different souring agents from kamias to ube, pomelo, and Bacolod's local fruit, batwan, putting their own spin on sinigang. Episode two covers pinoy fiesta favorites where Chef JP shows how to cook grilled liempo without a grill while Ninong Ry prepares his easy and simple Crispy Pork Belly recipe. Meanwhile, they take on classic Pinoy pulutan for episode three and the series wraps up with classic Filipino breakfast favorites with a twist.
Chef JP (left) and Ninong Ry (right) put their own spin on classic Filipino dishes while using The Good Meat's fresh pork cuts and ready-to-cook meats.
The first installment of the series was aired last June 16, 2022, while the remaining episodes will be released throughout July. Catch The Heritage Series on The Good Meat Facebook and Youtube Channel and try out these delectable recipes by getting next-day delivery of fresh pork cuts on The Good Meat Website and Official stores on Shopee and Lazada.