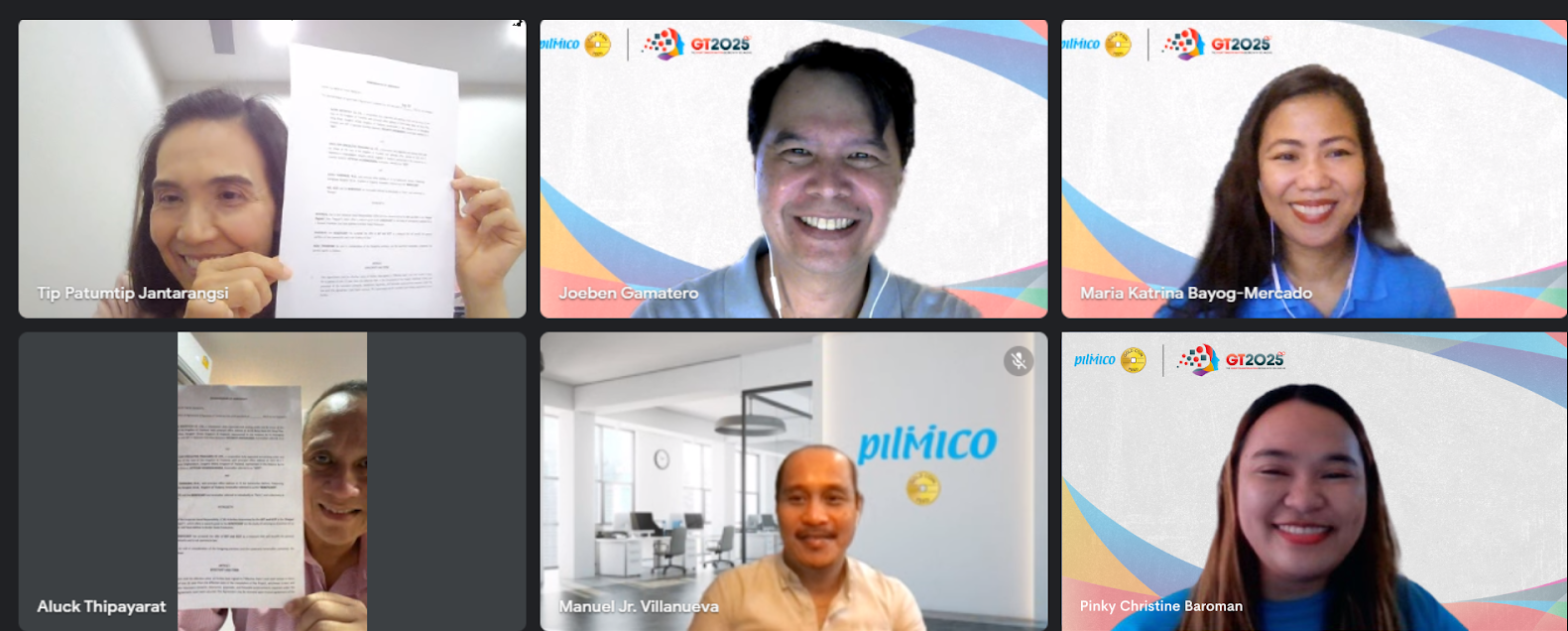 Pilmico and Gold Coin extends CSR initiatives in Malaysia and Thailand
Nearly a year has passed since Gold Coin formally launched corporate social responsibility (CSR) initiatives across the region. They have conducted various programs — from donations to volunteer work — all contributing to advancing business and communities within their respective areas.
Gold Coin Sarawak's bazaar for the benefit of animals
Meanwhile, Gold Coin Sarawak (Malaysia) joined the annual fund-raising Christmas Carnival of its partner foundation, Sarawak Society for the Prevention of Cruelty to Animals (SSPCA). SSPCA Christmas Charity Bazaar was held last December 4, 2022, from 10 A.M. to 2 P.M at the Christian Ecumenical Worship Centre.
Gold Coin Sarawak (Malaysia) team members participated in the Sarawak Society for the Prevention of Cruelty to Animals' Christmas Charity Bazaar to benefit their animal shelter.
Team members of Gold Coin Sarawak, led by Ting Sie Gain, Assistant Vice President for Business Operations, East Malaysia were present in the bazaar. They sold 200 trays of fresh eggs from their partner egg farm and 90 bags of Maxime dog food for adults and puppies.
All proceeds from the event went to SSPCA's Animal Shelter to fund animal feeds, vaccinations, neutering, and veterinary care.
Gold Coin Thailand
Aside from donations to charitable institutions, Gold Coin also helps uplift its communities by supporting its local farmers.
Representatives from Pilmico and Gold Coin's CSR team, Klean Greentech Co., and researcher Aluck Thipayarat Ph. D. signed a Memorandum of Agreement to research the use of lemongrass as an alternative animal feed ingredient.
In Gold Coin Thailand, the organization partnered with Klean Greentech Co. to research the optimization and utilization of lemongrass as a key ingredient in animal feeds. A Memorandum of Agreement (MOA) was signed between Pilmico and Gold Coin Group represented by Joeben Gamatero, Vice President of Brand and Reputation, and Kittichai Vichayanuraksa, Country Director; Klean Greentech represented by Patumtip Jantarangsi, Managing Director and Assistant Vice President in Specialty Nutrition Business; and the research grant beneficiary, Aluck Thipayarat, Ph.D. last September 30, 2022.
"We recognize that Research and Development play a critical role in the agricultural sector. That is why it has been our utmost priority to empower and uplift our farmers and to constantly look for solutions to pressing problems. Just like in Project Hygieia, which looks into optimizing and utilizing lemongrass as a key ingredient in our feeds in the future," Gamatero said.
Due to the volatile raw materials prices, Gold Coin aims to look for alternative ingredients in their country. This will help lower the costs of producing the feeds and, at the same time, help their local farmers thrive.
The research project aspires to upgrade the perishable and low-cost crops and convert lemongrass parts into high-value feed-grade raw materials. Through this research, Gold Coin Thailand hopes that lemongrass will enhance the formulation of animal feeds in the future and help advance its farmers' profits.