Pilmico forges partnership with Pampanga State Agricultural University for future agricultural professionals
Pilmico Animal Nutrition Corporation (Pilmico) entered a collaborative endeavor with Pampanga State Agricultural University (PSAU) through a Memorandum of Understanding (MoU) signing last October 5, 2023. The MoU signing, attended by various public and private institutions, was held in the UFC Conference Room of PSAU. 
Their partnership aims to help advance the agricultural sector through possible collaborations in future research and development projects, agri-industry exposure, and technological improvements. 
With this, we find ourselves on the brink of an era of transformation, where the collaboration between academia, business, and local agencies will pave the way for innovative projects, pioneering research, and a brighter future for our beloved nation.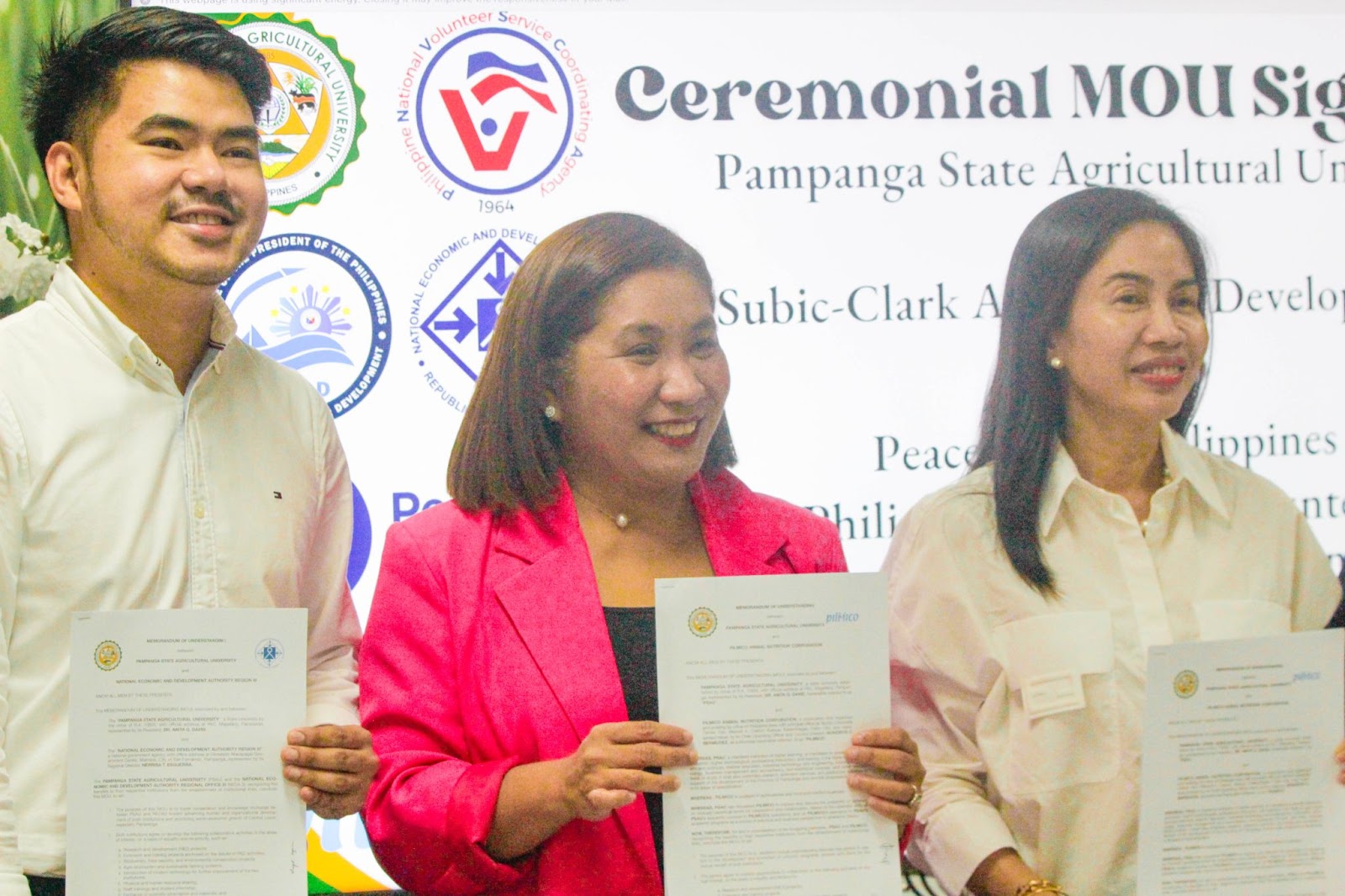 Norie Bermudez, Pilmico Chief Operations Officer and Country Director for Agribusiness, expressed her enthusiasm for the partnership with PSAU, "At Pilmico, we have always held the belief that our commitment to agriculture goes beyond the boundaries of business. It extends to a larger vision of nurturing the next generation of public servants, farmers, agriculture entrepreneurs, and doctors who will lead us toward a sustainable and prosperous future. Through this MOU, we pledge our unwavering support. Together, we will cultivate an environment where innovation flourishes, knowledge is shared, and dreams are realized."
Through this MOU, Pilmico aims to contribute to developing future agricultural professionals by sharing their knowledge and expertise in the field.