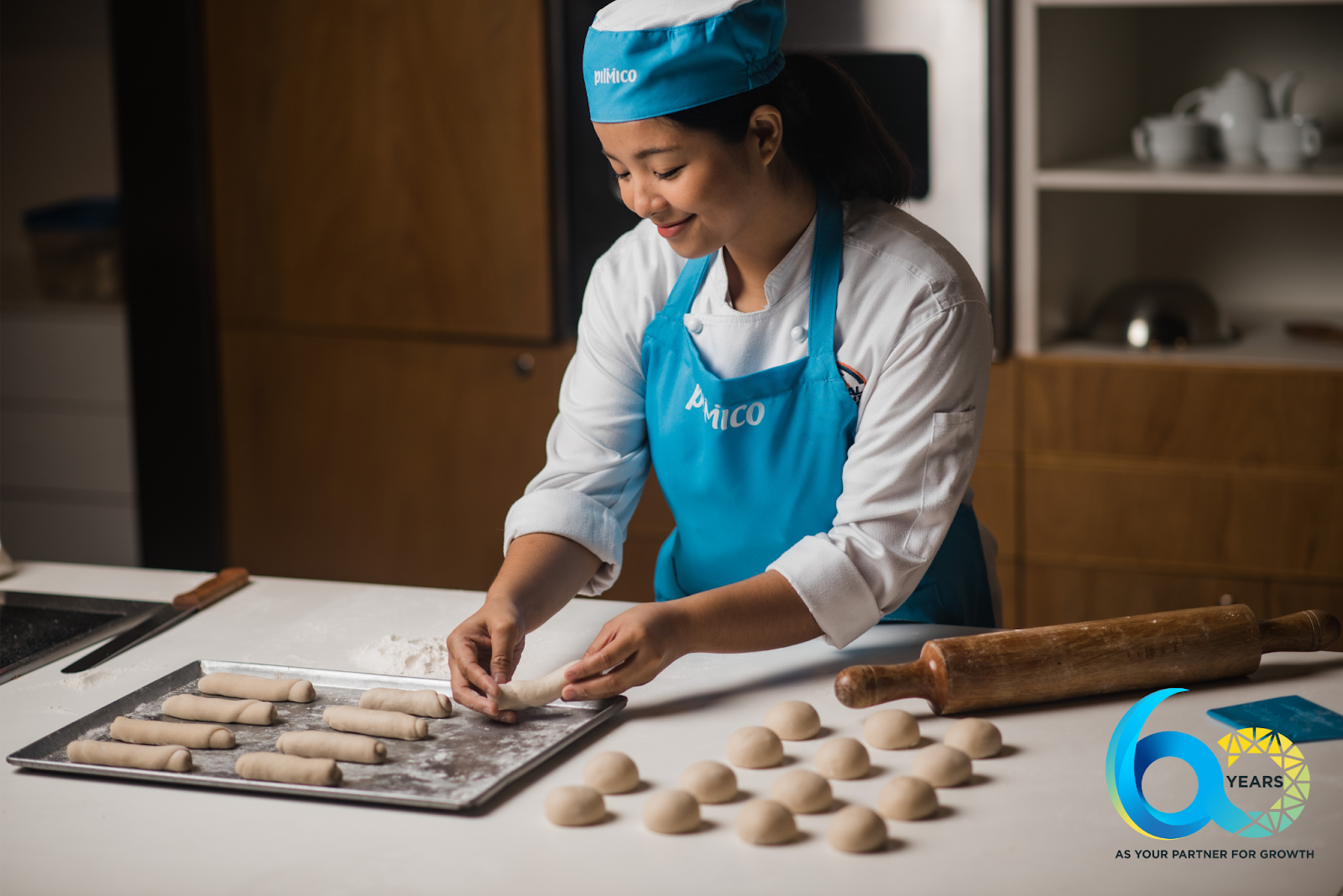 The Rise of Pilmico: 60 Years of Feeding Humanity
Pilmico Foods Corporation celebrates its 60th anniversary by looking back on its beginnings as a flour milling company to a key player in the flour industry.
The Aboitiz legacy all started with trading hemp in Leyte back in the 1800s before becoming the conglomerate that it is today. Years after the company's foundation, Pilmico Foods Corporation (Pilmico) became the Aboitiz Group's first foray into the food industry.
It all began in 1962 when brothers Vidal and Ramon Aboitiz secured a partnership with Pillsbury Company of Minnesota, USA, and its flour milling company that operated under the name Pillsbury-Mindanao Flour Milling Corp., Inc. In 1990, the Aboitiz Group took full ownership of the company and renamed it to how it is known today: Pilmico Foods Corporation.
Sixty years since the initial operation, it has become a key industry player, consistently part of the top flour manufacturers in the Philippines. Its products are also exported to Vietnam, Hong Kong, Thailand, Indonesia, Malaysia, and Myanmar, deepening its reach in the ASEAN region. Through its wide range of flour products — from hard and soft wheat to specialty flour — Pilmico services thousands of businesses, restaurants, bakeries, and home bakers.
"This year, we celebrate the rich history of Pilmico. Over the past 60 years, our consistent quality products and effective relationship with our partners have become our keys to success. We have risen, and continue to rise, above the many challenges we face in the industry through our unparalleled consistency and service," said Pilmico President and Chief Executive Officer Tristan Aboitiz.
PARTNER FOR GROWTH. Through its various initiatives and livelihood programs, Pilmico helps aspiring bakers and bakery owners achieve their ambitions.
Pilmico has always served as a partner for growth of local bakers and entrepreneurs as evidently seen in its various shared value programs throughout the years. Projects like "Mahalin Pagkaing Atin", Wooden Spoon Innovation Center (in partnership with TESDA Women's Center), Kutitap Feeding Program, and PanadHero are among the initiatives that advocate sustainable livelihood opportunities and nurture every baker's skills and passion for baking.
Feeding Humanity from mill to meal for 60 years
Pilmico looks forward to the next 60 years with the aim to feed humanity with its quality products in the Philippines and the rest of the Asia Pacific region.
In its 60th year, Pilmico further strengthens its promise to nourish more lives with its forward-looking attitude that prepares them for the future of the industry,
"Our goal for the coming years is to continuously search for ways to transform the food value chain in the Asia Pacific region. For the next 60 years, Pilmico will look to continue to be a partner for growth to all its customers and the different stakeholders who we work with, all the while delivering the best quality products available in the market that have become our trademark for over 60 years now," Aboitiz adds.
Pilmico highlights its aim to fulfill the greater purpose to feed all of humanity from mill to meal for the years ahead.