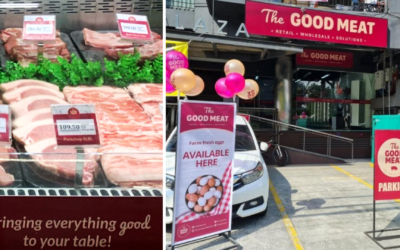 The Good Meat targets to reach over 300 supermarket concessionaires and open more brick and mortar stores in 2022. This is in line with the goal of Pilmico Food Corporation (Pilmico), the Aboitiz Group's food and agribusiness unit, to become closer to their...
SEE ALL CORPORATE STORIES
The Perfect K-Drama Snack: Korean Garlic Bread Recipe Ready to binge on Korean dramas this summer? Whip up the perfect snack to go with! INGREDIENTS: [CREAM CHEESE FILLING] 460g Cream cheese 120g Refined sugar 60g All-purpose cream 60g Condensed milk [GARLIC TOPPING]...
Maxime launches EntrePETneurship Academy, an educational program for pet entrepreneurs. Maxime, the retail pet food brand of Pilmico Animal and Nutrition Corporation (Pilmico), shares its expertise not just in raising pets but also in pet care retail management...
We want our feline friends to live a long life. And to ensure that they live up to their full potential, we must provide them the nourishment they need by starting with a balanced diet. However, cats have a reputation for being picky eaters! If you're a cat paw-rent,...
A happy dog fills a happy home and here at Maxime, we believe that a happy dog is a healthy one. One of the fundamental factors in ensuring that your fur buddy is healthy is by giving him the proper nourishment he needs. Whether...
Poultry production remains to be one of the most profitable agribusiness ventures in the Philippines.  Many professionals in different industries have started their poultry production journey with zero or limited experience. Some have been working in the animal...
Last May 2021, President Duterte signed Proclamation no. 1143, declaring a state of calamity in the Philippines due to the outbreak of African Swine Fever (ASF). "The ASF is responsible for the significant reduction in the country's swine population by around three...
The future of poultry production in the Philippines is forecasted to remain in good shape. Traditionally, pork served as the top choice of the Filipinos as the primary protein source of their diet. In 2019, however, it was overtaken by chicken for the first time in...
Despite the African Swine Fever (ASF) outbreak and the global pandemic, global feed use is still expected to rise. This might just set a new record in 2021 to 2022, continuing a remarkable decade-long run, according to Alexander Karavaystev, an economist with the...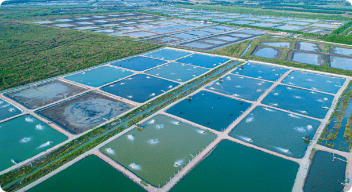 For Pilmico Aquafeeds, we make sure to improve with the industry's advances, while still being mindful of our customers' needs.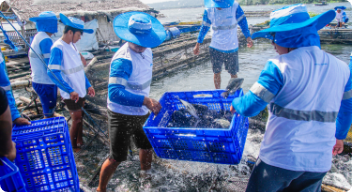 Aquaculture in the Philippines is done in a variety of methods. It could either be extensive, intensive, and semi-intensive and in freshwater or seawater.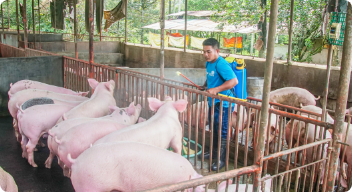 Panatilhing ligtas sa sakit ang inyong mga alagang baboy gamit ang 20 #M3Time Biosecurity Measures na ito.
Known as one of the happiest places on earth, the Philippines is well-known for extravagant feasts during the holiday season. With the Filipino's rich gastronomic culture and strong family ties, it's no surprise that we spare no expense when it comes to picking...
Noche Buena has been one of the most significant celebrations globally, especially for Filipinos. Filipino families gather to celebrate Christ's birth with their favorite dishes. Noche Buena, which means "the Good Night" in Spanish, refers to Christmas Eve or the 24th...
The Philippines is a meat-loving country. In fact, 2020 statistics showed that every Filipino consumed an average of 13.74 kilograms of meat poultry. Fitch Solutions, a think tank, also mentioned that Filipinos are likely to spend more than ⅓ of the household...
Looking for an EGG FRIED RICE Recipe? Try this recipe from Gimme Some Oven to delight your customers and, hopefully, Uncle Roger! INGREDIENTS: 3 tablespoons Butter, divided2 PILMICO FARMS fresh eggs, whisked2 medium Carrots, peeled and diced1 small White Onion,...
Still have left over ham from the holidays? Level up your Pilmico Farms farmer's Ham and bacon by making these delicious Ham and Bacon Croquettes! #EatPinoyPork INGREDIENTS: 360 g  Mashed Potato1/2 tsp White Pepper1/2 tsp Salt1 pc Pilmico Farms Egg1/4 cup...
Who said you can't have Korean barbecue for Christmas dinner? You definitely can! Get the soju and karaoke machine ready! #EatPinoyPork INGREDIENTS: 500g The Good Meat Samgyupsal cut meat Marinade: 3 tbsp Soy Sauce3 cloves garlic, minced2 tbsp Hoisin Sauce1 tbsp...
Enjoy the best of both worlds with this sweet and spicy meat poppers recipe using locally sourced Pinoy pork from Pilmico Farms. #EatPinoyPork INGREDIENTS: 400g The Good Meat Kasim/pigue cut into small pieces about 1.5cmx1.5cm Flour Mixture: ⅔ cup Wooden Spoon...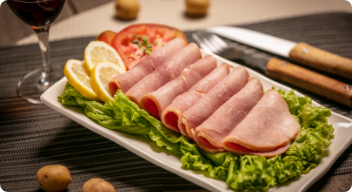 Deep frying, as a technique, is used by professional chefs to lock in flavor and to create different textures in the food that they cook.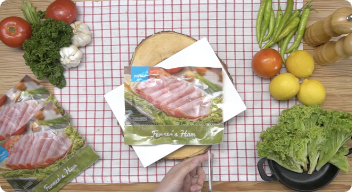 In the food business, it's always important to make sure that the food you're serving, whether it be for customers, or even for family and friends, is safe, clean, and properly prepared.