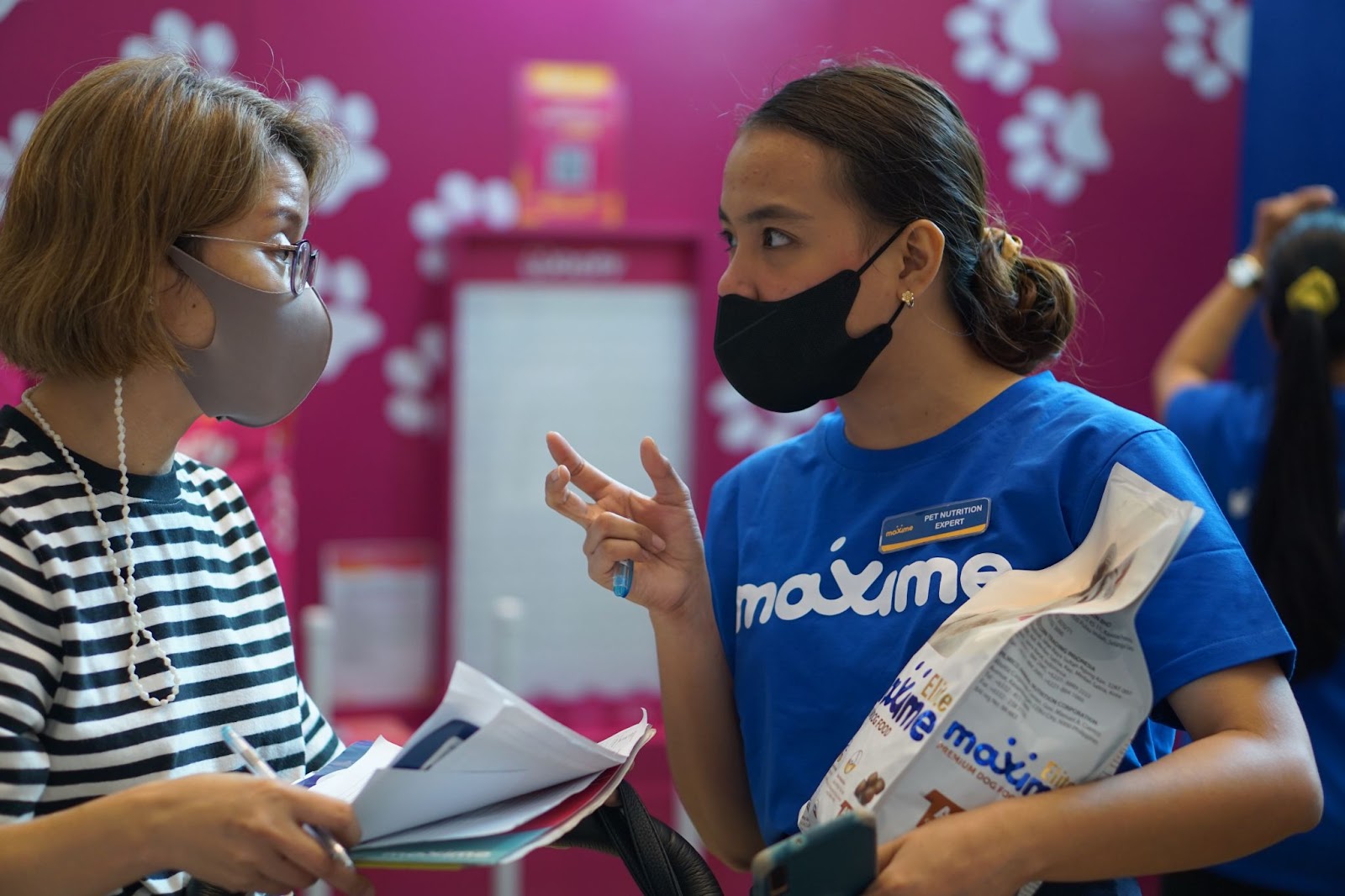 Pilmico and Gold Coin Group's pet food see continued growth in 2023
Pilmico and Gold Coin Group (Pilmico), the food and agribusiness subsidiary of the Aboitiz Group, is here to nourish every member of the family. That is why beyond being one of the Philippines' top flour and feeds manufacturers, they recently ventured into the pet food category. First launched in 2020 via e-commerce with premium brand "Maxime" and economy counterpart "Woofy" for dogs, the pet food line has seen significant increase in popularity.
Pilmico achieved 322% year-on-year growth in 2022 and is ready to sustain it throughout 2023.
This impressive growth is partly due to the expansion of its pet food line "Maxime" for cats and its economy line counterpart "Tommy." Since launching in February last year, "Maxime" and "Tommy" for cats have surpassed their sales targets, steadily becoming two of the fastest-growing products in Pilmico's pet food portfolio.
Pilmico's pet food brands are now widely available in both online and offline channels, such as Shopee and Lazada, and in pet stores nationwide.
PURR-FECT. Pilmico's cat food lines "Maxime" for cats and "Tommy" celebrated one year in the market last February 14, 2023. Since launching, they have become two of the fastest-growing products in Pilmico's pet food portfolio.
"We are extremely pleased with how much Pilmico's pet food category has grown over the recent years. Though we may be a new player in the industry, it gives us a lot of room to improve and offers us more opportunities to fulfill our vision of becoming every pet parent's Partner in Pethood," said Pilmico Pet Category National Sales Manager Blessie Zarzuela.
As the demand for high-quality pet food continues to increase, Pilmico is exploring the potential for further expansion in the future.
"2023 is an exciting year for us in Pilmico. We've seen how pet owners have increased recently, contributing to the rise of the pet industry in the Philippines and the rest of Southeast Asia. For 2023 and beyond, we will strive to develop top-notch products and services to give our pet companions the best care they deserve," Zarzuela added.
"Maxime," for cats and dogs, "Woofy," and "Tommy" are currently available in the Philippines, Malaysia, and Vietnam. They will all be available in Indonesia very soon.