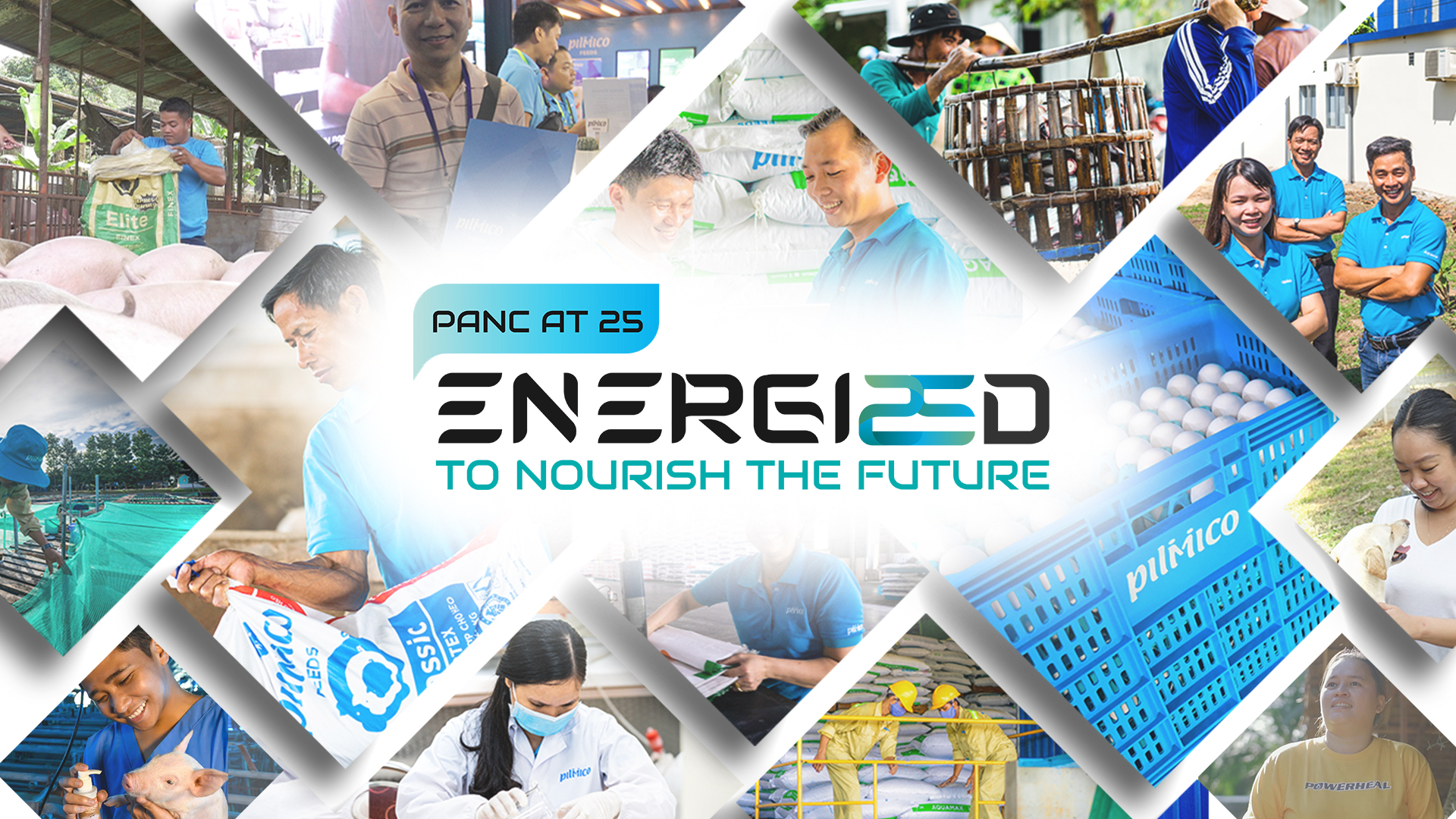 Pilmico Animal Nutrition Corporation, 25 Years of Nourishing the Future
For over 25 years, Pilmico Animal Nutrition Corporation (Pilmico) has nourished the nation through its mill to meal process, bringing high-quality feeds, meats, and more.
Pilmico has remained at the forefront of animal nutrition in its 25-year history through its constant pursuit of innovative and high-quality products. This mindset has led them to achieve significant milestones along the way.
Mill to Meal. Pilmico is one of the Philippines' leading feeds manufacturer and meat producers because of its mill to meal process.
In recent months, Pilmico has made momentous strides to withstand the tides of the ever-evolving industry. They completed their newest Breeder and Nursery Farm in Nueva Ecija last October 2022 to augment the local pork supply. In addition, they continue to grow the presence of its retail meats brand, The Good Meat, which is now available in over 400 supermarkets and has six stand-alone stores.
Pilmico has also received several awards for its exceptional performance in various fields. During the Philippine Poultry Show and lldex Philippines 2023 last June, Hendrix Genetics presented the "500-Egg Club Award" to Pilmico for producing 500 eggs per hen at week 100, a first in the Philippines and Asia. This July, Informa Markets, supported by the Department of Agriculture, awarded Pilmico in the following categories: Excellent Performance in Commercial Feedmill for Poultry, Excellent Performance in Commercial Feedmill for Swine, and Environment-Friendly Corporation.
Pilmico's Poultry Farm was recognized by Hendrix Genetics for hens that produced 500 eggs per hen at Week 100 during the Philippine Poultry Show and Ildex Philippines last June 2023.
"We are grateful to celebrate Pilmico's 25th anniversary and look back at the tremendous impact we've made in the lives of the Filipino livestock farmers," said Norie Bermudez, Pilmico Country Director for Agribusiness.
"Our achievements only drive us further to become a better Partner for Growth to all our stakeholders. We've come a long way, and we'll continue developing the products and services along with the mindset we've built throughout the years," Bermudez added.
Though they have achieved significant milestones, Pilmico continues to look for new ways to provide their customers with better products and services. This year, the company's extensive portfolio of products becomes even wider as new products emerge. For pet food, Pilmico's pet retail brand Maxime released its premium line for cats last April. On the other hand, their specialty nutrition category launched "Vidalix" for swine and poultry, a drying agent that aids in better farm management.
Partners for Growth. For 25 years, Pilmico consistently delivered quality products and provided unmatched customer service to build partners for growth.
Aside from introducing brand-new products that fit the current market's needs, Pilmico reaches new heights as they bring their homegrown products to the international market via Gold Coin. Particularly, Pilmico's pet food brand Maxime expands its footprint in Southeast Asia as it becomes available in Indonesia, in addition to Malaysia, Vietnam, and the Philippines. Along with this is the launch of the rabbit feeds brand "Kunemax" in Indonesia last May, showcasing the international standard quality of Pilmico's feeds. Soon, more products will be exhibited in more countries in the Asia Pacific.
Bermudez highlighted Pilmico's commitment to delivering quality for the years to come. "In our 25th year, we are energized to nourish the future by supporting the growth of the animal nutrition industry while adding exceptional value to our stakeholders. We hope to produce more quality feeds and meats so that more Filipinos can enjoy nutritious food," she said.
Pilmico has distributed 1,310 egg machines and gilt packages to beneficiaries nationwide through "Pilmico Livelihood Kit," its flagship corporate social responsibility program.
Pilmico has been a trusted partner for farmers and businesses for 25 years, establishing a reputation for producing quality feeds, meats, and more. Together with the company's growth, they also help advance communities where they are present. Since 2017, they have distributed 1,310 Livelihood Kits, including egg machines and gilts, to beneficiaries nationwide.